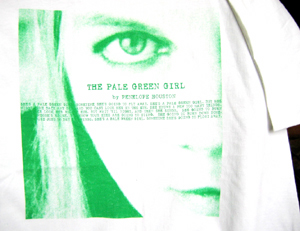 "Penelope Pale Green Girl" t-shirt
Image in green on front of white short sleeved or long sleeved cotton shirt
Tshirt item #TS15
Available in adult size S, M, L or XL (Long sleeve in S + M)
Sale! $10.99 +$3 shipping in USA.
US buyers with creditcards use Paypal to...
All others order here.