penelope.net presents:
Diana Darby
naked time Darby has her precedents -- Nick Drake and Beth Orton come to mind -- and, like any good rock artist, she kills them off with conviction. In the process she makes nonsense of labels like"folk," "alt-country" and "pop." She blurs lines of style but does so in service to some exceptionally honest, original songs. There's the churning, not-quite-punk rock of "She Won't Be Quiet"; the time-changing minisymphony of "Rag Doll"; and the summer porch picking of "Black Dog." "Black dog/chasing squirrels/up on the hill," Darby sings, smiling, finally, at such brutal instincts. "No one told you can't catch one/so you will." No one told Darby she can't make such a ripe, dauntless album, not at first go. She has." - Roy Kasten, St. Louis Riverfront Times

Read more about Diana at her site.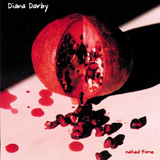 naked time$11.99 CD item# GG44

To order:
For US buyers with creditcards, click the button below for instant purchase!
Shipped in USA. $11.99 CD + $2 shipping


add to cart.

Non-US buyers & non-creditcard buyers click here.
Once payment has been recieved, your items will be shipped in 1-3 days.
We use the secure creditcard processer Pay Pal. It's free and easy to sign up with them, over 7 million people have!
penelope.net presents: girlfriends who rock!
These are all independent female artists who have inspired me or whom I've inspired. Many of us have shared stages, BBQs and glitter.
To widen your horizons I recommend them all. -Penelope

Click here for Artists A-K
Click here for Artists L-Z

Or jump directly to:
Avengers, Barbara Manning, Beth Custer, Bikini Kill, Bonfire Madigan, Bratmobile, The Brood, Diana Darby, The Donnas, Exgirl, Handsome 3Some, Jean Caffiene, Jill Olson, Kindness, Knife In Water (Debora Iyall), Le Tigre, Lois Maffeo, The Muffs, Noelle Hampton, Penelope Houston, Ramona The Pest, Ronnie Spector, She Mob, Sleater Kinney, Terese Taylor, Tiny, and Virginia Dare plus boys we like.